Quality Control
IQC:
Inspecting the outer performance of the incoming and judge its NG / PASS qualification for electricity of specification and GP products.
IPQC:
To make sure the practice of the manufacturing process is matching the SOP and the material is from the approval authorized BOM and ensure all IPQC process is matching the confirmation of the specification from customers.
OQC:
Inspecting the ship-out-item for its performance size, material feature and make sure it is the same as the specification confirmation of customers.
---
Quality Control and Plan Management
Float Chart of Quality System Interaction Procedure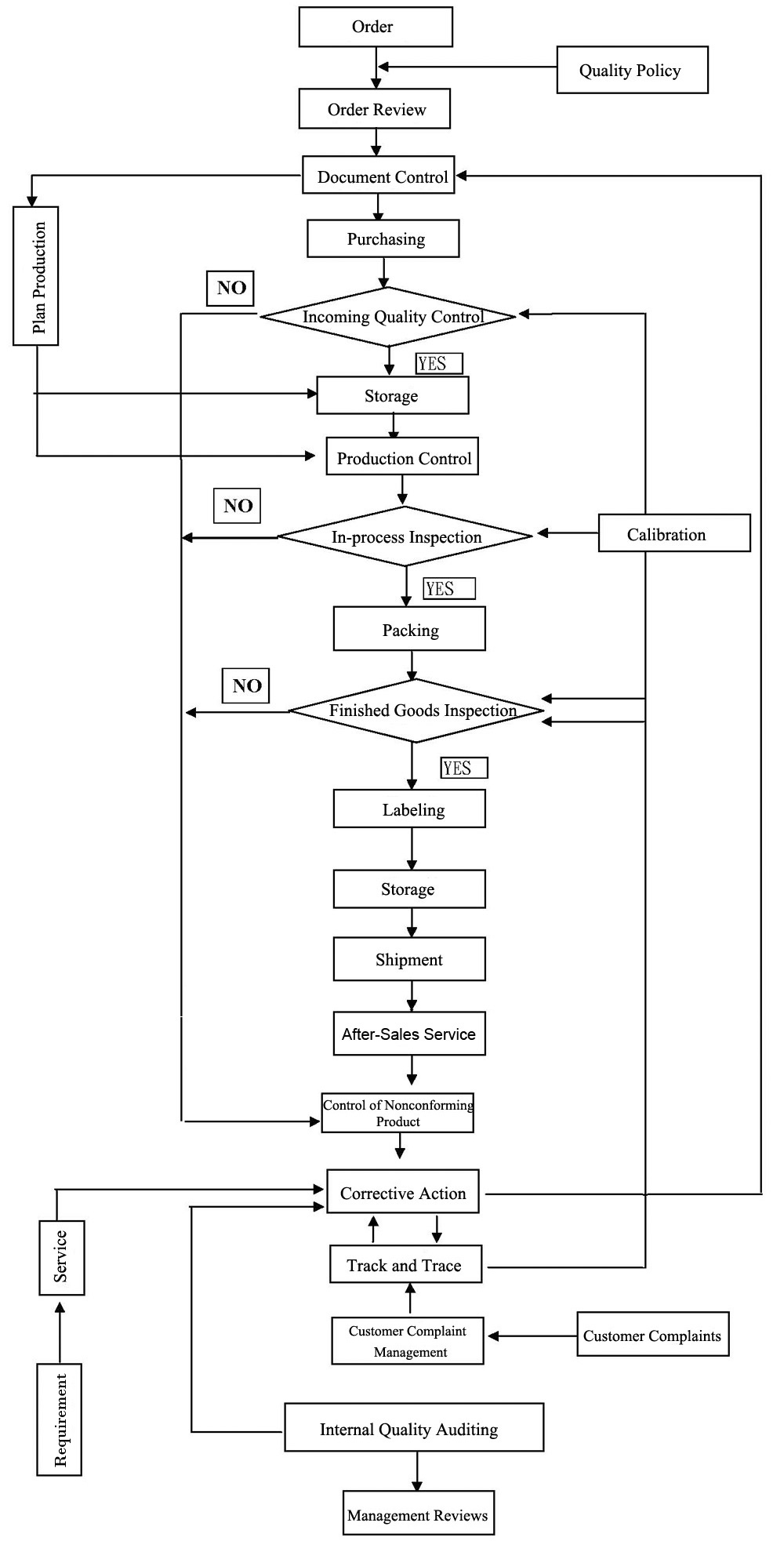 Quality Control & Plan Document Download

Quality Control and Plan Management