Best Sale
Wire Harness Manufacturer - Charng Min
Charng Min Electronic Co., Ltd. is one of the leading wire harness manufacturers from Taiwan, China, since 1981.
Charng Min offers broad range of wire harness connectors, waterproof wire harnesses, modular plugs, flat cables and power cords with foot switches, which are certified and meeting international standards such as CE, UL, GOST, ASTA, SEV and more.
Charng Min has been offering customers high quality and cost effective Power Cord, Foot Switch, Extension Cord, Simple Wire Harness, Industrial Connector, Waterproof Series, Modular Plug, D-SUB, IDC / Flat Cable, SCSI, SATA, DC, USB, DIN, Audio / Video Series, Antenna, Car Connectors, Reed Sensor. With both advanced technology and 40 years of experience, Charng Min makes sure to meet each customer's demands.
View our quality products
Power Cord
,
Foot Switch
,
Extension Cord
,
Simple Wire Harness
,
Industrial Connector
,
Waterproof Series
,
Modular Plug
,
D-SUB
,
IDC / Flat Cable
,
SCSI
,
SATA
,
DC
,
USB
,
DIN
,
Audio / Video Series
,
Antenna
,
Car Connectors
,
Reed Sensor
and feel free to
Contact Us
.
Product Manufacturing
AC Power Cable Ass'y Production Flow Chart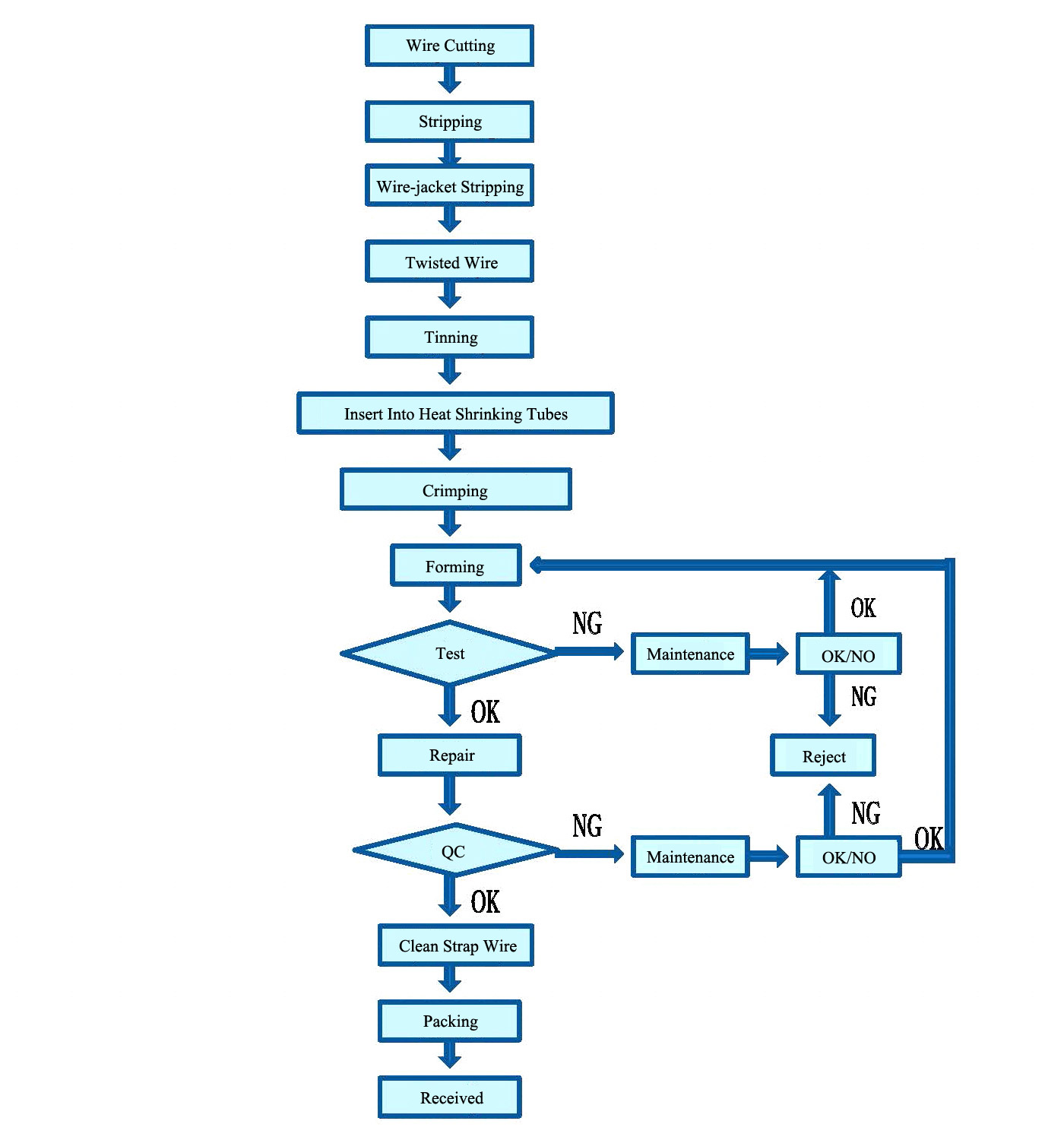 ---
DC Cable Ass'y Production Flow Chart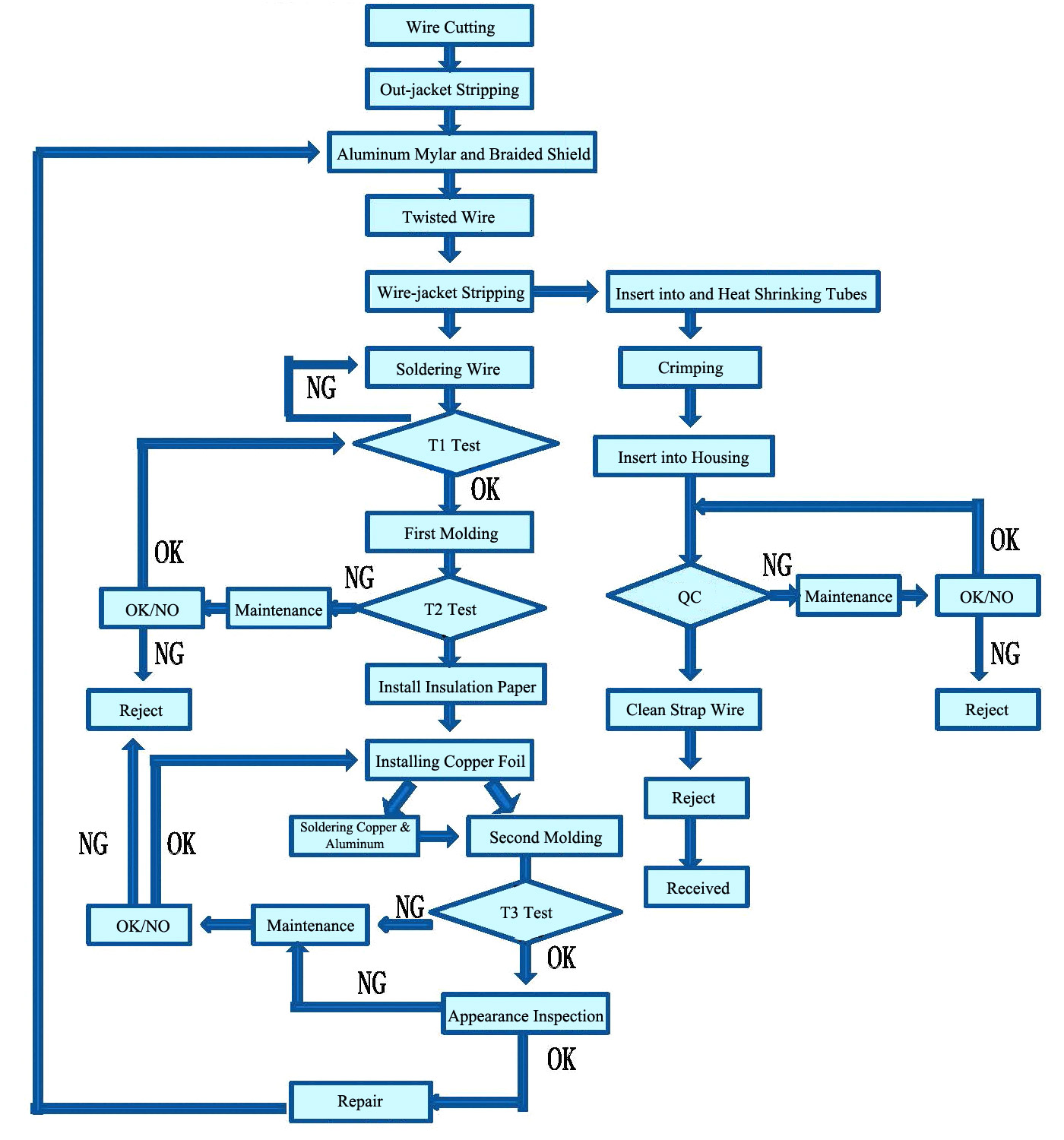 ---
Wire Harness Ass'y Production Flow Chart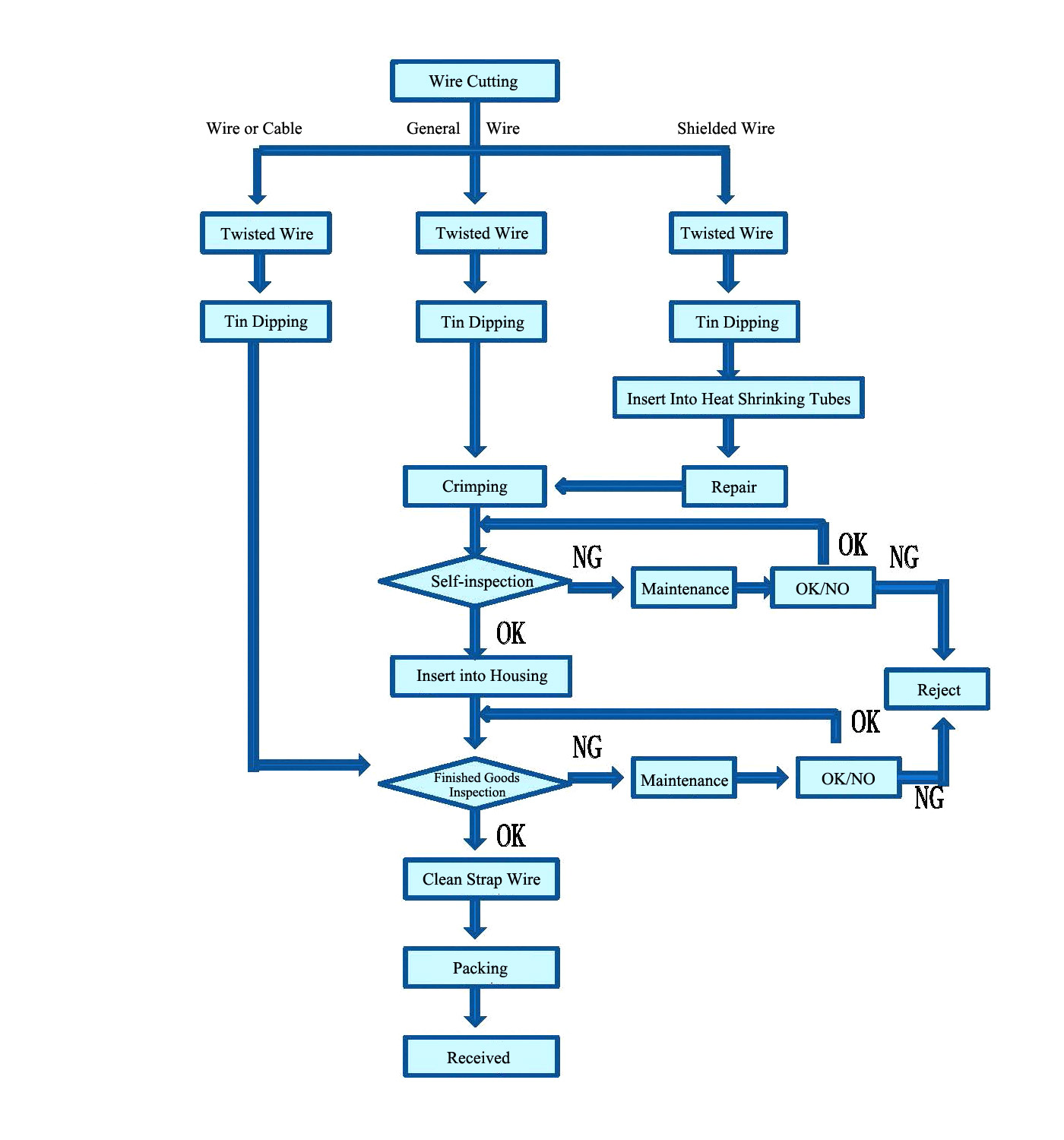 Flow Chart Document Download

AC Power Cable Ass'y Production Flow Chart

DC Cable Ass'y Production Flow Chart

Wire Harness Ass'y Production Flow Chart